On the traces of a millenarian culture
North-western Sardinia, of which Alghero is considered the tourist capital since the end of 1800, it is of course one of the most interesting areas of the island
because of its landscape, architecture and culture but also and above all for its history and archaeology. The area includes the zones of Logudoro and Meilogu which historical origins go back to the ancient giudicato of Torres.
The geomorphology of the territory indicates the local people's agropastoral strong mark, especially for the scarsity of forests.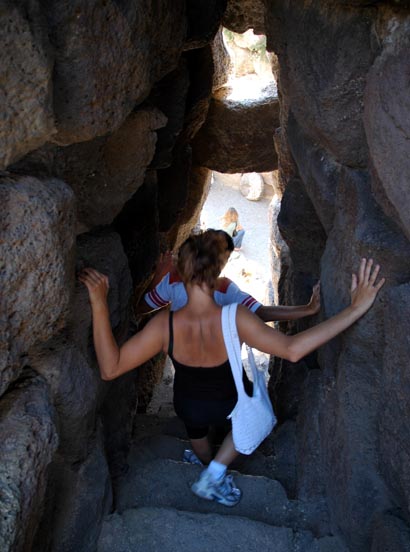 The coast around Alghero is formed by rocks shorelines alternated to fine white sand beaches, red lands, Mediterranean bush of pines and junipers but also vineyards and cultivated fields protected from the north-west wind by long lines of eucalyptus along the edges of the roads.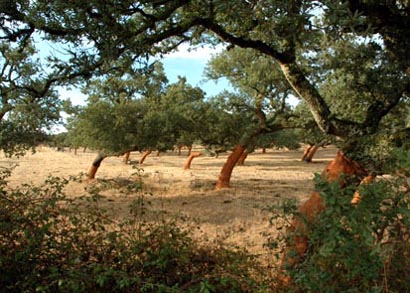 The inner territory is characterized by great plain extents in which detached monumental relieves of volcanic origin alternated to large extents of pastures that remind the undulations of the land where few trees are fold by the wind. The whole Sardinian territory but in particular North-western Sardinia is scattered by archaeological areas of remarkable interest. The "Valle dei Nuraghi" near Torralba, dominated by the royal palace of the nuraghe Santu Antine, it's one of the richest site of settlements and finds.
The most important sites are protected by local administrations through qualified staff who rules the entrances and takes care of tourist promotion through guided tours and other structures as museums in the nearer villages. It's very common, also during simple trips along the state road, to come across stately monuments in the open air like big megalithic circles, Domus de Janas, Dolmen etc.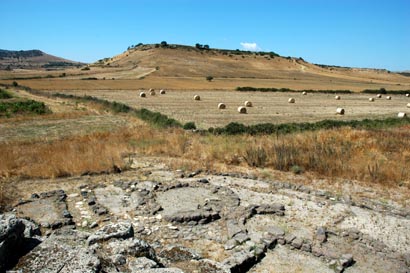 Among the tours of naturalistic interest we indicate the Capocaccia promontory full of submarine caves included Nettuno caves, that with an extension of approximately 2500 km attract about 150.000 tourists every year and the Green cave nearby. The promontory has a great influence for its naturalistic aspects, the presence of several botanical species of this coast and also several faunal species protected from extinction risk. Among the most important archaeological sites, as well as the wonderful trilobate nuraghe Santu Antine (Torralba) we have already mentioned, we indicate Dolmen of S. Andrea Priu (Bonorva) and Mandra (Antine-Thiesi), Dolmen "Sa Coveccada"(Mores), nuraghe Palmavera (Alghero).